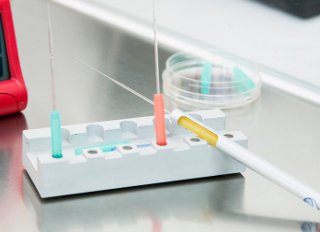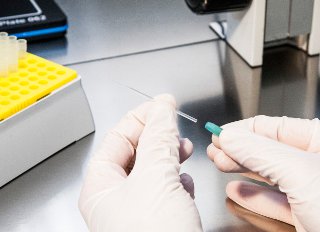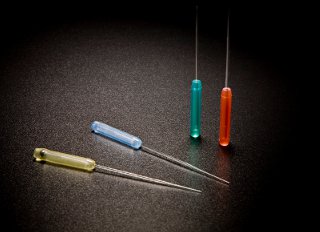 Glass Pipettes
Glass micropipettes used for denudation, and gamete and embryo transfer
Denuding micropipettes used for denudation, and the manipulation and transfer of gametes and embryos. Each pipette is hand-made with borosilicate glass, known for its high stability and resistance to corrosion. Glass pipettes reduce the chance of oil drops attaching inside the pipette and damaging the oocyte or embryo compared to plastic pipettes.
Available with polished or unpolished glass. Unpolished pipettes are ideal for denudation of the cumulus cells attached to the zona pellucida prior to micromanipulation procedures. Polished glass pipettes are idea for transferring blastomeres, oocytes, and embryos during assisted reproductive procedures.
Product List 2018
. . . document to
download
Denudation
(sharp opening, inner diameter 130-160 µm)
. . .
products
Manipulation
(blunt opening, inner diameter 180 µm)
. . .
products
Blastocyst
(blunt opening, inner diameter 250 µm, 300 µm)
. . .
products
Precision and quality you can trust:
Each micropipette is handmade and individually examined
History of each pipette, from material to technician, is controlled and tracked
Secure packaging that is color coded for easy identification of diameter
Mouse embryo assay tested
Sterile - Gamma irradiated
Accessories
useful tools to support your work with Synga pipettes
. . .
products
Catalogue
. . .
all products